Overview
Investors Overview
For the past two decades, Collegium Pharmaceutical has been focused on developing and commercializing new medicines for pain management. Today, our mission is to build a leading, diversified specialty pharmaceutical company that reflects our Core Values and our commitment to improving the lives of people living with serious medical conditions. The result of those efforts is a portfolio of meaningfully differentiate medications to treat serious medical conditions, including moderate-to-severe pain and acute migraine.
Press Releases
November 22, 2022
November 3, 2022
October 20, 2022
Upcoming Events
Nov 30, 2022 at 1:30 PM EST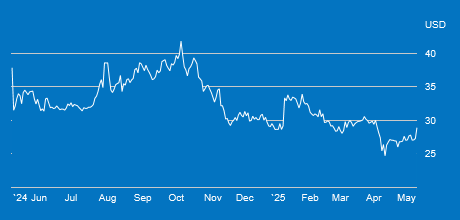 Data Provided by Refinitiv. Minimum 15 minutes delayed.