Overview
Investors Overview
Collegium Pharmaceutical is a specialty pharmaceutical company committed to being the leader in responsible pain management. For nearly two decades, Collegium has been focused on developing and commercializing new medicines for pain management that reflect our Core Values and our commitment to people suffering from pain, providers and our communities. The result of those efforts is a portfolio of meaningfully differentiated medications to treat moderate to severe pain.
Press Releases
October 26, 2020
October 22, 2020
September 30, 2020
Upcoming Events
Nov 5, 2020 at 4:30 PM EST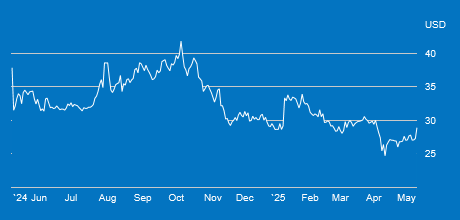 Data Provided by Refinitiv. Minimum 15 minutes delayed.